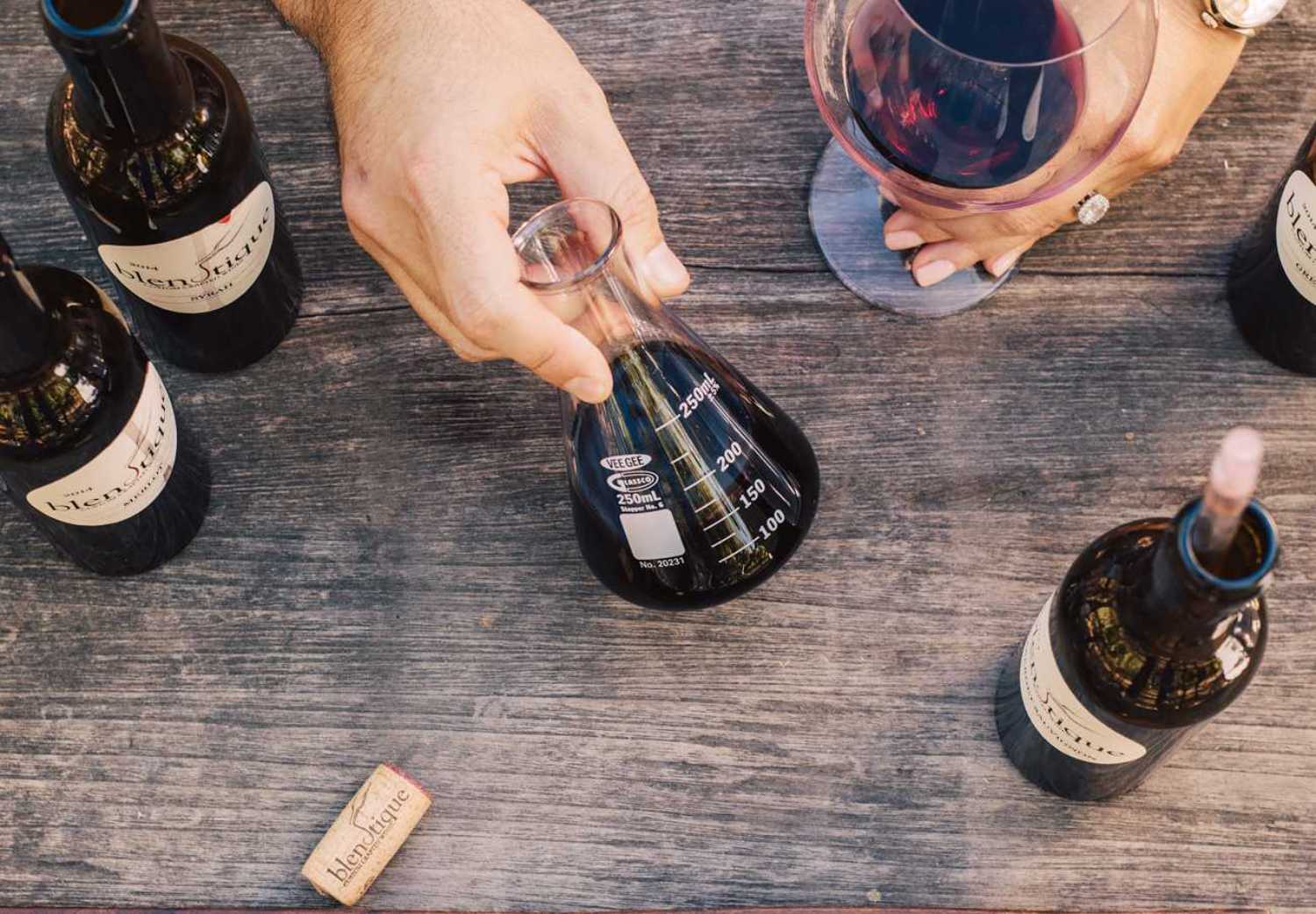 Blendtique offers In-Person or Virtual Custom Wine Blending Events
for special occasions with friends and family or corporate celebrations and gatherings.
Your group will receive a crash-course in winemaking, tasting and wine blending by one of our sommeliers along with the tools necessary to create and design your perfect wine.
This includes four premium single-varietal red wines, an Erlenmeyer flask, a measuring pipette, and instruction manual.
If ordered in advance, Blendtique can co-brand our Luxury Wooden kits with a logo, names or more.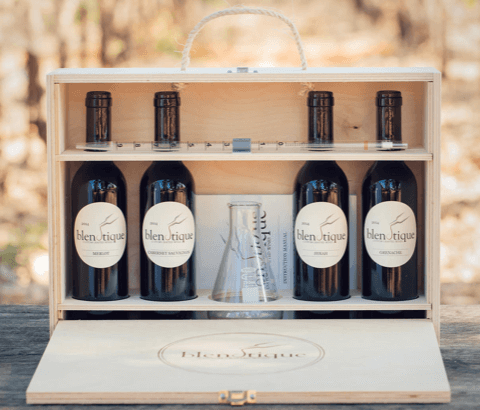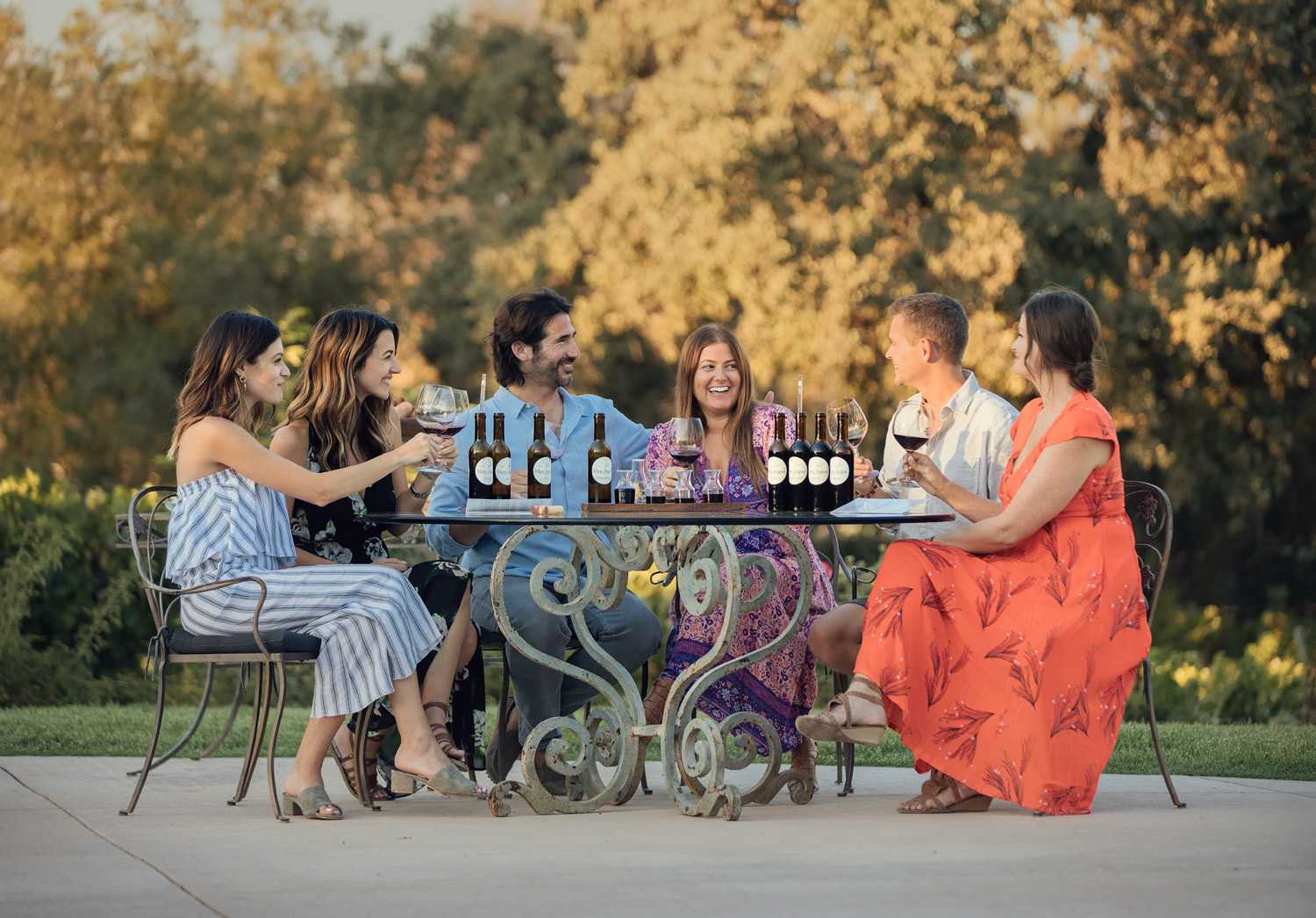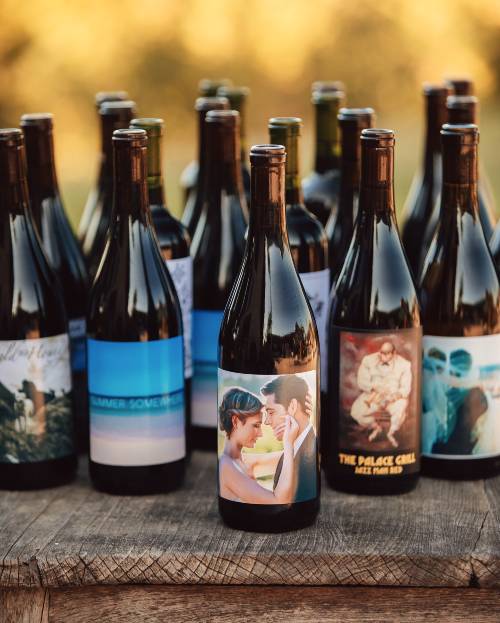 To host a virtual or in-person event, each group must purchase a minimum number of Blending Kits.
Once participants create their ideal recipe, they can submit their favorite blend, name their unique creation, and within weeks, receive bottles of their completely custom wine.
Each wine arrives complete with event-inspired label artwork designed and approved by the party host to reflect the memory of this special occasion.
Blendtique grapes and wines are sourced from premium organic & sustainably-farmed vineyard sites
and select wineries throughout the Central Coast of California. Each Wine is handcraft and built to order
specification to ensure your wine & package are as distinctive as you are. Book your event and learn more
below or purchase a kit to try at out on your own!